By Liv Simmons, Undergraduate Researcher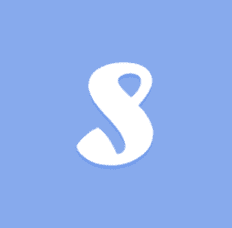 "The major challenge is having an open mind, not going to the old boys' network, and creating opportunities for more diverse founder candidates to come through the door."

Bianca Maxwell, Founder & CEO of Skinary
In an interview with Skinary founder Bianca Maxwell, we learned how her revolutionary app is revitalizing consumers' skin and the telehealth and wellness industries.
Maxwell was inspired to start Skinary after personal struggles with skin health. In her words, "Skinary uses machine learning to understand skin issues. You tell us what your daily habits are, what you're using for cleanser, what you're eating, what your lifestyle is. You take a selfie and tell us about your skin concerns, and we'll tell you which habits are triggering your skin issues."
Building an Inclusive Product
From a young age, Maxwell knew she would pursue entrepreneurship. As a child, her first "venture" was a door-to-door lemonade service. Her passion grew as an undergraduate at Simmons College, a women's university in Boston, MA. Personal experiences at Simmons augmented Maxwell's desire to be inclusive of all gender identifications while developing Skinary. The app features an option that allows users to select pronouns.
Additionally, Maxwell states, "Whenever I had to choose an avatar for myself, I always chose a white girl with brunette hair. Being the black girl with big, curly hair, I was like this person doesn't look like me. With our avatars, we made sure to have representation for all kinds of shades, hair tones, and hair types."
I kept diversity top of mind in our first version of the product. It's not something we have to add.

Bianca Maxwell
The back-end embraces the diversity of users as well. Maxwell's AI partner, AlgoFace, does not use facial recognition, but rather "face trace." It has the same functionality as recognition but the distinctive capability of determining 206 points on the user's face, regardless of race, ethnicity, or gender identification.
Skinary is an entirely female- and black-owned business, as Maxwell is the sole founder. There are two women on the scientific advisory board, with the overall female-to-male-identifying advisory board ratio standing at 5:3.
A recent study by Harvard Business Review found that corporations are most inclusive when they value the diversity of staff and customers in their founding, as opposed to when they attempt to transform homogeneous cultures after several years.[1] Based on this research, Skinary is off to an excellent start.
The Importance of Mentorship Opportunities
While speaking with Maxwell, we learned how access to mentors empowers founders, establishes preparedness, and increases confidence during financial asks.
One of Maxwell's mentors introduced her to an executive coach who works with women of color. This coach embraced Maxwell's specific needs as a Black, female-identifying founder and advised how to navigate the fact that Maxwell's "particular leadership structure may be perceived differently by different people."
Being a Black female founder, it's a difficult space. Having advisors and mentors who come from the same walk as me, being a woman, a woman of color, or a person of color, then we know of resources that are made specifically for us."

Bianca Maxwell
Mentors who can wholeheartedly relate to founders' triumphs, struggles, and overall experiences are invaluable. Thus, hiring decision-makers at venture capital firms who identify as female, LGBTQIA+, Black, and Latinx (as well as those at the intersections) is critical.
Navigating Biases in Pitch Q&A
Women, especially Black women and other women of color, learn how to navigate conversations in the entrepreneurial ecosystem differently. They are more likely to face implicit and explicit discrimination as they pursue their ventures. Maxwell asserts, "There are certain conversations that are going to be a lot harder for you to have because you are a woman. It's an unfortunate truth, but it's a truth that you have to deal with."
Paul Gompers, once of the leading researchers of bias in venture capital, uncovered a distinction between the questions venture capitalists ask male and female founders. During the pitch Q&A, women are 66% more likely to be asked "prevention" questions (e.g., "How long will it take for you to break even?"), whereas men are 66% more likely to be asked "promotion" questions (e.g., "How do you plan to monetize this?").
Inconsequential? Think again. Prevention pitches raise $2.3 million on average, while promotion pitches raise an average of $16.8 million, over seven times more.[2]
One effective way for female-identifying founders to confront this bias is to provide a promotion-oriented response. Thankfully, Maxwell has not faced many prevention-focused questions while raising funds. She has successfully employed a strategy that she encourages other founders to utilize.
During her pitch, Maxwell preemptively answers questions. In Q&A, if asked questions such as, "Is this a defensible business?", she responds with a growth-oriented answer. This small change distinguishes her from 85% of founders who answer prevention-focused questions with prevention-focused responses.[3] Maxwell believes, "They want to see that we're thinking outside of the box. We are always going to be held to a different standard. The stats prove that."
Nevertheless, the onus does not merely lie on founders. There is a need for venture capitalists to become conscious of these hidden biases that detrimentally frame the pitches of minority- and female-founded companies.
VCs Must Expand Sector Horizons
With the increase of female-founded and minority-founded companies in recent years, the need for venture capitalists to explore new sectors is more urgent than ever before. In a report by Morgan Stanley, 46% of venture capitalists are most likely to invest when dealing with a "familiar sector."[4]
The idea that ventures only benefit a specific population demographic limits funding opportunities. Maxwell says, "At first, it was hard for people [to understand the sector] because I didn't have my pitch and positioning right. Acne is the most common but rosacea, psoriasis, aging. Those are things they probably have experience with. It's not a female problem."
As Maxwell states, skin health is a matter that pertains to everyone, regardless of gender identification or race and ethnicity. This realization requires a change in VCs' perspective to no longer "write off" a particular sector as being the domain of a particular race or gender identification.
With this approach comes the acknowledgment that founders with a certain gender or racial identification are not limited to one industry. While there are many female-identifying founders in beauty and fitness, there are also female founders in biotech and software. Female founders of color have especially struggled to raise funding in non-beauty spaces. For example, between 2009-2017, only 0.06% of all venture capital funding went to Black women and .32% to Latinx women in tech.[8] Underrepresented founders are starting incredible companies, in a wide variety of sectors, daily.

Why confine them?
The Daughter Effect
In 2019, women constituted only 9.5% of decision-makers at top VC firms. Less than 1% of investors are Black, and 2% are Latinx.[5] It is no surprise that these founders often struggle to raise funds. Female-identifying, Black, and Latinx venture capitalists are familiar with some sectors and their fruitfulness and, thus, are often more willing to take risks on founders of these demographics.
For example, take Sara Blakely, the founder and CEO of Spanx, a company that did not have any manufacturers in its infancy. A manufacturer whom Sara Blakely attempted to collaborate with mentioned Spanx to his daughters, who promptly convinced him to take the opportunity.[6] Like with suppliers and other business partners, there is research that a "daughter effect" exists in venture capital. The more daughters a venture partner has, the greater the inclination to hire (and possibly, invest in) women.[7]
But creating an inclusive industry need not be reliant on mere chance.
Keys Actions to Diversify Entrepreneurship
Venture capitalists' education on implicit bias, inclusivity, and emerging sectors is an increasingly necessary action to resolve the current disparities in entrepreneurship. Additional measures that Maxwell suggests are developing accelerators and programmatic environments for historically underrepresented founders (besides the United States' best known). Access to new networks and resources may enhance startups' long-term growth, at scale.
When asked what most inhibits this progress, Maxwell explains, "The major challenge is having an open mind, not going to the old boys' network, and creating opportunities for more diverse founder candidates to come through the door."
With indefatigable founders like Maxwell paving the way, we are closer to opening those doors.
Skinary launches on the App Store during the summer of 2020. Support Bianca by pre-ordering it for free, here.
---
[1] Gompers, Paul, and Silpa Kovvali. "Finally, Evidence That Diversity Improves Financial Performance." Harvard Business Review, Harvard Business School Publishing, 9 July 2018, hbr.org/2018/07/the-other-diversity-dividend.
[2] Kanze, Dana, et al. "Male and Female Entrepreneurs Get Asked Different Questions by VCs – and It Affects How Much Funding They Get." Harvard Business Review, 20 Sept. 2017, hbr.org/2017/06/male-and-female-entrepreneurs-get-asked-different-questions-by-vcs-and-it-affects-how-much-funding-they-get.
[3] Kanze, Dana, et al. "Male and Female Entrepreneurs Get Asked Different Questions by VCs – and It Affects How Much Funding They Get." Harvard Business Review, 20 Sept. 2017, hbr.org/2017/06/male-and-female-entrepreneurs-get-asked-different-questions-by-vcs-and-it-affects-how-much-funding-they-get.
[4] "The Trillion-Dollar Blind Spot." Morgan Stanley, Morgan Stanley, 11 Dec. 2018, www.morganstanley.com/ideas/trillion-dollar-blind-spot-infographic/.
[7] Gompers, Paul, and Silpa Kovvali. "Finally, Evidence That Diversity Improves Financial Performance." Harvard Business Review, Harvard Business School Publishing, 9 July 2018, hbr.org/2018/07/the-other-diversity-dividend.
[5] Gompers, Paul, and Silpa Kovvali. "Finally, Evidence That Diversity Improves Financial Performance." Harvard Business Review, 9 July 2018, hbr.org/2018/07/the-other-diversity-dividend.
[6] "How A Pitch In A Neiman Marcus Ladies Room Changed Sara Blakely's Life." NPR, NPR, 12 Sept. 2016, www.npr.org/transcripts/493312213?storyId=493312213%3FstoryId.
[8] "ProjectDiane." Digitalundivided, Digitalundivided, 2018, projectdiane.digitalundivided.com/.
---
By Theresa Moore, President/Founder, T-Time Productions
Intersectionality (in·ter·sec·tion·al·i·ty) 
The interconnected nature of social categorizations such as race, class, and gender as they apply to a given individual or group, regarded as creating overlapping and interdependent systems of discrimination or disadvantage.                   —– Oxford Dictionary
Those of you who have participated in any Diversity, Equity and Inclusion (DEI) work are familiar with the use of the term intersectionality within this arena. It is based on the idea that individuals have numerous aspects of their identities which combine/integrate to make up the whole. As such, despite the narratives others may frame about a person, a person should not be solely defined through one prism/lens.
In 1989, Kimberlé Crewnshaw, a legal scholar and civil rights activist, created the term intersectionality, noting that, for Black women in particular, intersectionality created discrimination that was unique to them in that it was not discrimination resulting from the sum of racism and sexism but rather the exponential combination of the two.
While I often deal with intersectionality in my work in educational environments and settings, I had not really considered it as it applies to my role of entrepreneur/founder of a company and its possible impact as my company looks to secure funding sources to grow and scale our work. I know of various funding networks but do I truly have the same access and interactions within those networks as other founders do based on my race and gender? And if I don't, who, including me, bears some responsibility for this?
Fortune Magazine noted that, in 2018, U.S. female founders raised $2.88 billion, a figure which represents 2.2% of the $130 billion total in venture capital money invested during the year. This is the exact same percentage the publication reported for 2017. This number is even smaller for Black women entrepreneurs. According to Digital Undivided's Project Diane 2018 report, since 2009, Black women–led startups have raised $289MM in venture/angel funding, with a significant portion of that raised in 2017. This represents .0006% of the $424.7 billion in total tech venture funding raised since 2009.
Venture capitalists consider many factors when deciding in which companies they will invest. A 2017 article is Entrepreneur Magazine noted that the character of the business partners is one of the most important factors in the decision process – do you have faith in the founder(s)' abilities and can you trust them with your money? Key to building this trust is getting to know a founder on both a business and personal level which is hard to do if you are not a part of the same networks or have limited exposure/interaction to founders who may not look like you or have similar backgrounds/life experiences.
I recall one of my first interactions with the venture capital network in Rhode Island, a network whose composition mirrors the VC demographic on a national basis, namely white males. Please note that I recognize that my privilege even allowed me access to the network, which is not the case for many Black and/or female entrepreneurs in the state. The person I was introduced to suggested that I attend a monthly meeting of some of his fellow VCs at a local coffee shop. While I appreciated the invitation, I could not help but think that connections that this network was making with my fellow white male founders were most likely not taking place for an hour in a large group setting over a café mocha but on a more consistent, personalized basis at school events with their children, at dinners with mutual friends, at sporting events, at religious institutions and pre-arranged business meetings where they could get to know the founder on both a personal and business level. While not intentional or malicious, this difference in interactions does have a real, tangible impact.  
So how do we work to change this pattern in the venture capital world? How do we ensure that more diverse venture capitalists, women and/or people of color, can successfully enter and impact the venture capital industry? Just as importantly, how can we increase the interactions between entrepreneurs from underrepresented demographics and those who have the power and financing to change the trajectories and futures of their companies so that the VCs can truly start to learn more about these founders as both individuals and business creators. Over the next few blog posts, we will explore the issue in more depth with a goal of creating actionable items to help diversify interactions and access in the VC ecosystem.
By Liv Simmons, Undergraduate Researcher "The major challenge is having an open mind, not going to the old boys' network, and creating opportunities for more diverse founder candidates to come through the door." Bianca Maxwell, Founder & CEO of Skinary In an interview with Skinary founder Bianca Maxwell, we learned how her revolutionary app is […]
by Michael Braun, Ph.D., Research Contributor Around 2012, as the economy began its long road to recovery, I received an inquiry from a Denver-based venture capital group 'sniffing around' for potential investment opportunities in Montana. As an entrepreneurship professor at the University of Montana since 2006, I try to keep a finger on the pulse […]
By Madison Hofert, undergraduate researcher In an interview with Peter Cohen, General Counsel member of the of Partnership Fund for New York City, we caught a glimpse of New York City in the future: new jobs in the Brooklyn Navy Yard, immigrant women who can bake a mean loaf of bread, and inmates with access […]
By Madison Hofert, undergraduate researcher In an interview with Alexis Alston, formerly with Advantage Capital, we learned how 'old boys' networks and investments in the start-up hot spots of Silicon Valley, Cambridge, and New York are becoming obsolete. Advantage Capital is spearheading the niche space of VC funding that addresses underserved geographic locations. Alston explains […]