By Madison Hofert, Undergraduate Researcher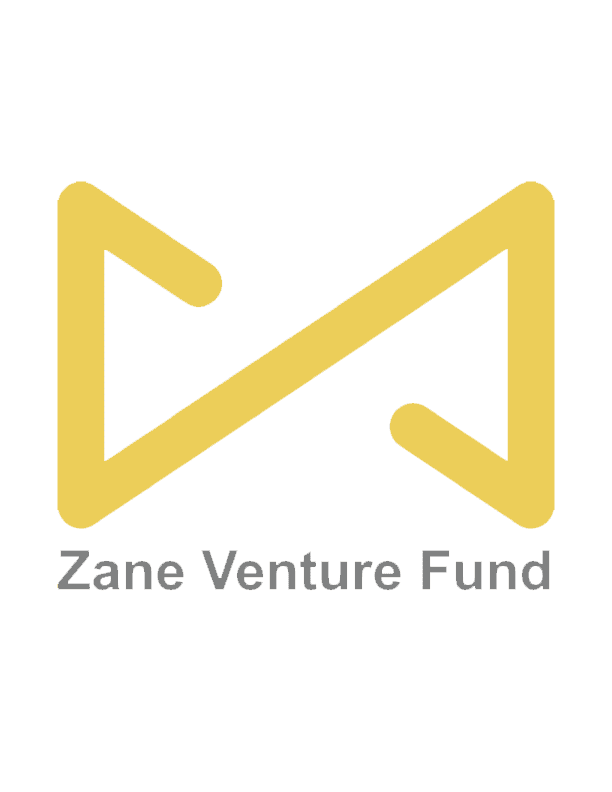 "It's connect, invest, and grow"

Shila Nieves Burney, Founding and Managing Partner of Zane Venture Fund
Zane Venture Fund, based in Atlanta, Georgia, is not only a venture fund, but also a vanguard for diversity in venture capital, sourcing deals sans warm-intros, promoting tactful collaboration, and equipping founders with extra-capital resources. Zane Venture Fund is one-of-a-kind, but it shouldn't be. 
We learned more about how Zane Venture Fund is innovating for diversity in venture capital in an interview with founding and managing partner Shila Nieves Burney. In Nieves Burney's words, "we've solved for just about every aspect of diversity." Then, "it's connect, invest, and grow."
The Roadmap to Today
A Black Latina herself, Nieves Burney has always worked with diverse communities, specifically in education and nonprofits for over twenty years. While this seems wholly different from venture capital, Nieves Burney has invested in human capital all along. And, unlike so many other venture firms that equate capital with cash, the value in diverse human capital is integral to Zane Venture Fund.
Alongside her career in education and nonprofits, Nieves Burney always had an "entrepreneurial sort of side-hustle going on." In 2018, she switched over to full-time entrepreneurship. Soon after, a friend approached her, looking to find investors for an African-based startup. The number- and data-loving Nieves Burney began to research, and her biggest takeaway was that diverse founders were not funded equitably. Nieves Burney thought: "I can solve that problem."
First, she had to close the deal to revolutionize Ghana's financial systems. Before the deal was finalized with their investor, Nieves Burney's daughter, Zane, was impacted by gun violence. "She's impacted, but she survives. But, it's one of the most traumatic moments in our lives." Soon after, the investor pulls out to invest in hotels instead.
Rather than let these external forces dictate her story, Nieves Burney decided to "double down and launch a fund." She named the fund after her daughter, Zane, to represent strength, resilience, and diversity. After a year of transnational travel, sitting "in all kinds of rooms," learning about venture capital and investing, Zane Venture Fund launched in November 2019.
Diversity and Collaboration, Inside and Out
While Zane Venture Fund has its origins in Nieves Burney's compelling history, the fund is truly future-thinking. In Nieves Burney's words, the fund is "focused on diverse founders and diverse teams, those who are deliberate about considering and ensuring diversity of age, thought, race, gender, etc." If you click to the Investors tab on their website, you'll see that a diverse founding team will generate 30% higher returns [1], a founding team with women have a higher internal rate of return (IRR) of 112% compared to 48% and they are more likely to exit [2], and the qualitative fact that diversity generates increased innovation [3].
Zane itself is a beacon of diversity. Their team is about 75% women, 65% African American, and also diverse by age, sexual orientation, education, and lived experience. But Zane cannot solve the inequality of funding for diverse founders alone. Zane actively partners with other similarly progressive venture firms to support these entrepreneurs. Everyone benefits: more capital flows to these startups, and more VC Firms are in on the deal.
Nieves Burney and venture partner Sig Mosley knew monetary capital alone would not change the landscape. Zane Access is how Nieves Burney is sowing the seeds of a sustainably equitable venture capital environment. Nieves Burney first got the idea for Zane Access in conversations with entrepreneurs who needed access to intangible support rather than funding. Within the Zane Access tab, you will find the 12-Week Pre-Capital Program (to ensure capital readiness), the Founder Roadmap Forums & Events (for greater access to non-capital resources), Zane AccessU (to get young entrepreneurs in their pipeline), and the Access Network Membership (just like it sounds). Nieves Burney says, "all of this is intentional to make sure that diverse entrepreneurs have everything they need."
Contextualization and Self-Consciousness Within the Industry
"If you bring diversity around the table, you can have diversity of thought"

Shila Nieves Burney, Founding and Managing Partner of Zane Venture Fund
We asked Nieves Burney what she thinks the industry needs to do for tangible change to come about. Her answer? More diversity at the partner level. "If you bring diversity around the table, you can have diversity of thought… And then you can bring in other [diverse] companies that some of these folks may miss." Nieves Burney also emphasizes that everyone, historically underrepresented or not, needs to be actively promoting diversity, "not just diverse people, right?" In the end, as Nieves Burney summed up, "it takes all of us."
Nieves Burney also cited an issue with a recent Bloomberg article titled "Investing in VC Funds for Diverse Founders is Getting Competitive" [4]. Nieves Burney states, "The headline sent the wrong signal to the market, in my opinion." Her fear is that people will walk away thinking, "Oh, no, we've written enough checks for diversity. We're good now. We don't have to do it anymore." In truth, Nieves Burney argues, "10 funds or 100 funds could be started and we still won't catch up to the money that's already been placed in the market of people [that] have had the advantage to take part in it." 
We need more Zane Venture Funds.
Finally, regarding the Black Lives Matter movement following the death of Geoge Floyd, Breonna Taylor, Ahmaud Arbery and so many more, Nieves Burney implores other VC firms to not only make a statement, but to take action. Rather than going back to our corners and continuing business as usual, we need to "get back to the fight again.
---